The service we received at our first visit was excellent! The thoroughness of the accountant was greatly appreciated. We receive regular follow-ups to ensure that things are going smoothly and to answer any questions that we have.
What is Payroll Accounting, and Why is it Important?
Every company with employees will utilize payroll, regardless of whether the company is a family-run, 4-employee bakery or a huge, internationally run corporation. Payroll accounting deals with calculating and disbursing compensation for company employees. While most small, family-operated companies will be able to handle the majority of their accounting needs on their own, mid-sized to massive businesses will typically recruit a payroll accountant. Of course, even small businesses can benefit from hiring on an individual or company to handle all of their accounting needs. While payroll accounting may seem relatively straightforward, it can actually be a bit complicated. For this reason, if you are located in or around the Lake Worth area, we are available to help you with all of your accounting needs – big or small.
What is Payroll Accounting?
There are many factors that go into payroll accounting, such as overtime, fringe benefits, and payroll-related taxes. The first task when it comes to this branch of accounting, however, is collecting accurate records of the time each employee has worked. It is important to first consider whether employees are paid hourly or if they are salaried; if salaried, employees will begin at a base rate each month. Their monthly payment can be adjusted depending on whether or not they received any bonuses or pay deductions. Hourly employees, on the other hand, will typically work for a varied number of hours every week – in most instances, they are responsible for recording their own hours via a timecard (or something similar). Nowadays, most hours worked can be recorded electronically. Big and small companies must also consider any independent contractors they hire out. Once the hours of all current employees have been accurately recorded, the compensation owed must be properly calculated.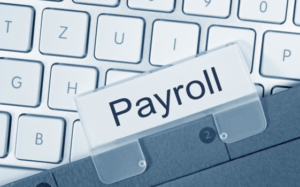 Accountax goes above and beyond to make sure I understand everything there is to know when it comes to my business accounting. Accurate, reliable, thorough, these are the words that come to mind when I think about working with Accountax.
Payroll Accounting in Lake Worth
Distributing compensation may seem like a pretty straightforward task – simply multiply the pay rate by the hours worked and you're all set, right? Well, while this formula may work for independent contractors and those paid an hourly wage, there are often several other points to consider. Say you are dealing with the CEO of a mid-sized company, for example. If this is the case, you will need to consider incentive bonuses, as well as any distributions made to investment accounts. Additionally, you will have to consider any business expenses that this CEO initially paid out-of-pocket, and include any necessary reimbursements. As you can see, the bigger a company gets, the more complicated the payroll process becomes. The payroll process will get even more complex with the addition of paid vacation, as well as retirement account contributions and distributions to investment accounts (such as 401k plans).
If your company is located in or near Lake Worth, we are willing and able to meet (and exceed) all of your payroll accounting needs. Our team of dedicated and experienced accounting professionals is standing by to answer any and all questions you may have. For more information on payroll accounting, or accounting in general, please feel free to give us a call or stop by our Lake Worth office today.
Ready To Talk?
Need help with your taxes? Looking to get your bookkeeping and payroll optimized? Just want to say "Hi"? Fill out the form below and an accounting expert from Accountax will reach out to you.