The service we received at our first visit was excellent! The thoroughness of the accountant was greatly appreciated. We receive regular follow-ups to ensure that things are going smoothly and to answer any questions that we have.
Taxes – Making the Most of Tax Time
As Albert Einstein himself once said, "The hardest thing in the world to understand is the income tax." Truer words have never been spoken! Refund season is here again, and most of us are beginning to frantically organize our paperwork in preparation. Our heads spin as we wonder if we are getting back as much as we could be, filing as early as we should be, and trusting the right individual or company to handle our finances. The good news is, tax time does not have to be the most dreaded, high-stress time of year. In fact, we hope that we can change the way you think about filing your taxes entirely – maybe it will even become a duty you look forward to completing. With our assistance, you will be able to easily maximize your refund, and move through tax season with as little stress and trepidation as possible. Simply contact our Lake Worth office, and we'll get the ball rolling!
Taxes and Early Filing
The best thing you can do is file your taxes as early as possible. Not only will this quickly eliminate the anxiety that may go hand-in-hand with filing, but you will receive your return much sooner than you otherwise would. Filing your taxes online as soon as you receive your W-2 in the mail is a good idea; however, if your personal filing process tends to be a bit more complicated, you will likely want to hire on an accountant. Hiring an accountant will come in handy if you have worked multiple jobs within the past year, or if you worked as an independent contractor for any length of time. If you live in the Lake Worth area, we will gladly assist with any of your filing needs – if you live out of town, look into contacting experienced accountants in your area. Don't be afraid to shop around a bit; finding someone you trust to handle your finances will contribute to your overall peace of mind.
Next, don't be afraid to claim dependents. Doing so may allot you an exemption of up to $4,000. Even if you have no children, you may qualify if you have been financially supporting a relative – or even a friend, if your friend has been living in your household for a year or more. There are some additional rules when it comes to this specific exemption (such as your friend's annual income and the amount he or she contributes to the household), but your accountant will help you accurately determine whether or not you qualify. Additionally, it is always smart to itemize as much as possible. This is the portion of taxes that many will turn away from, seeing as it can seem a bit overwhelming. "Go through all of my receipts? Who has time for that!" Gathering up your sales receipts may seem tedious, but we are available to help with the real work. Itemizing your deductions may lead to a heftier refund, and many additional expenses (that you might not have consider) qualify.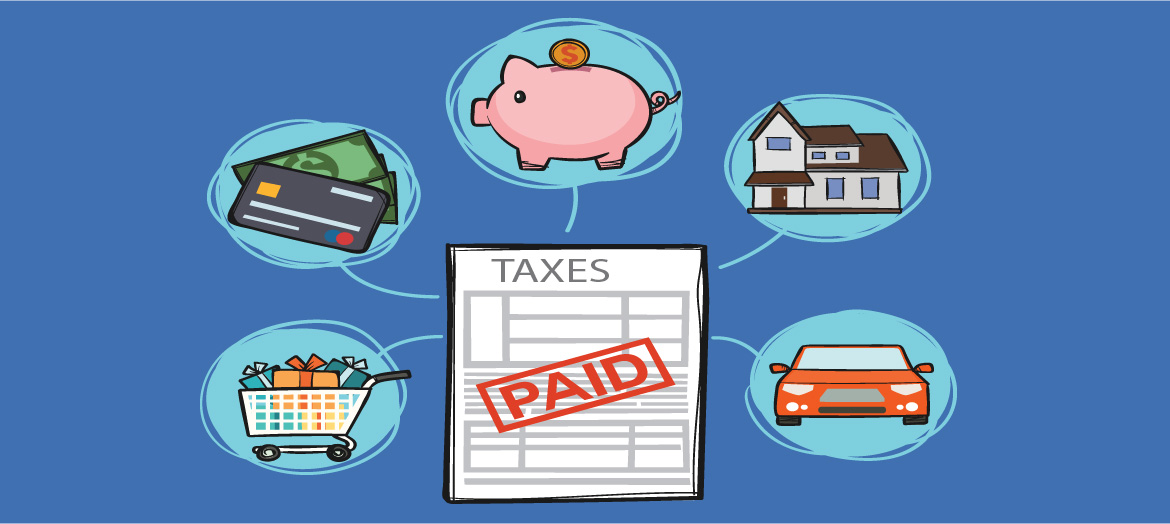 Accountax goes above and beyond to make sure I understand everything there is to know when it comes to my business accounting. Accurate, reliable, thorough, these are the words that come to mind when I think about working with Accountax.
Taxes and Contributions
You have up until the filing deadline (which falls on Tuesday, April 17th) to contribute to an IRA. Doing so has the potential to greatly improve your deduction – in some cases, by up to $5,500. If you are over the age of 50, the deduction will likely increase even more. Contributing to your retirement will help you maximize your refund; and, to make things even better, you will still potentially qualify for the saver's credit. What is the saver's credit? Don't beat yourself up for not knowing sooner… it is estimated that only around 28 percent of American adults are aware of this potential tax credit. Fortunately, we are extremely well-versed in all of the many ways you can increase your return. Taxes are an unavoidable part of life, just like car insurance and jury duty.
We are available to help every step of the way; our dedicated and compassionate team of professionals is standing by in our Lake Worth office, ready to help you maximize your return and minimize your tax-related stress.
Ready To Talk?
Need help with your taxes? Looking to get your bookkeeping and payroll optimized? Just want to say "Hi"? Fill out the form below and an accounting expert from Accountax will reach out to you.