The service we received at our first visit was excellent! The thoroughness of the accountant was greatly appreciated. We receive regular follow-ups to ensure that things are going smoothly and to answer any questions that we have.
Tips Every Small Business Owner Should Know
When we say, "Accounting is the backbone of every small business," we are not coming from a place of bias. Proper accounting is absolutely crucial to the success of every business – big and small. Unfortunately, many small business owners will overlook the importance of adequate accounting practices, finding themselves in somewhat of a pickle later down the line. Keeping your records precise and in order is not altogether too difficult, so long as you follow the helpful tips we have provided below. Of course, if you feel like passing the torch in its entirety, we at Accountax will be more than happy to help you with any and all of your small business-related financial needs. Simply stop by our office or give us a call, and we'll help you figure out the most beneficial accounting practices for a business of your size.
Tips Every Small Business Owner Needs to Know
First and foremost, it is absolutely crucial that you keep track of (and file) all applicable receipts. Keeping track of receipts may seem like a wearisome job, and filing your saved receipts may seem positively mind-numbing. But believe us – doing so will save you even more difficulty down the road. So you aren't having to deal with a bunch of tiny, crumpled up slips of paper, you may want to consider photocopying or scanning your saved receipts and storing them in a binder. This way, come tax time, you will have a compact and organized collection (and you won't have to spend hours digging through the depths of some paper-filled drawer). Secondly, keep track of every invoice you send out. An invoice is very different than a receipt; invoices are meant to document the terms of important transactions. Not only will keeping hold of these important records help to alleviate stress come tax time, but doing so will allow you to immediately settle any disputes between you and your clients.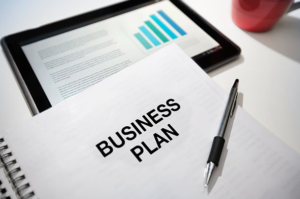 Accountax goes above and beyond to make sure I understand everything there is to know when it comes to my business accounting. Accurate, reliable, thorough, these are the words that come to mind when I think about working with Accountax.
Keeping Records and Collecting Taxes
Staying organized throughout the year and striving to keep everything in one place will prevent future headaches. It may be tempting to rely solely on online banking to keep track of all of your transactions – however, it is essential that bookkeeping records are kept in addition. This way, cash transactions can be documented, and you can keep track of when and how reimbursements were made. There are many other reasons to engage in year-round bookkeeping – above all else, accounting will be immensely easier than it would have been otherwise. Collecting taxes is also an important aspect to consider. Small business owners typically take taxes out of every sale, just as they take taxes during payroll. It is imperative that taxes are collected after every sale and payroll, otherwise, you may end up owing a lump sum tax at the end of the fiscal year. You also run the risk of incurring delayed tax payment penalties, which can be a real pain to deal with. Not to mention, such penalties will interfere with your profit – and as a small business owner, your goal is to make as much profit as possible!
We at Accountax understand the challenges that small business owners face – the truth is that we are a small business ourselves! Hiring on an accountant to handle all of your financial needs will help ensure that everything is in order, and that you won't have to deal with an overwhelming pile of disorganized paperwork at the end of the year. The most important aspect to consider is continuous preparation and time management; two areas that we at Accountax specialize in. To learn more about us or about the services we offer small businesses, please feel free to give us a call today.
Ready To Talk?
Need help with your taxes? Looking to get your bookkeeping and payroll optimized? Just want to say "Hi"? Fill out the form below and an accounting expert from Accountax will reach out to you.